Then on Saturday evening came our main event. Dinner/Music/and a program at the UNI Commons Ballroom on the UNI Campus.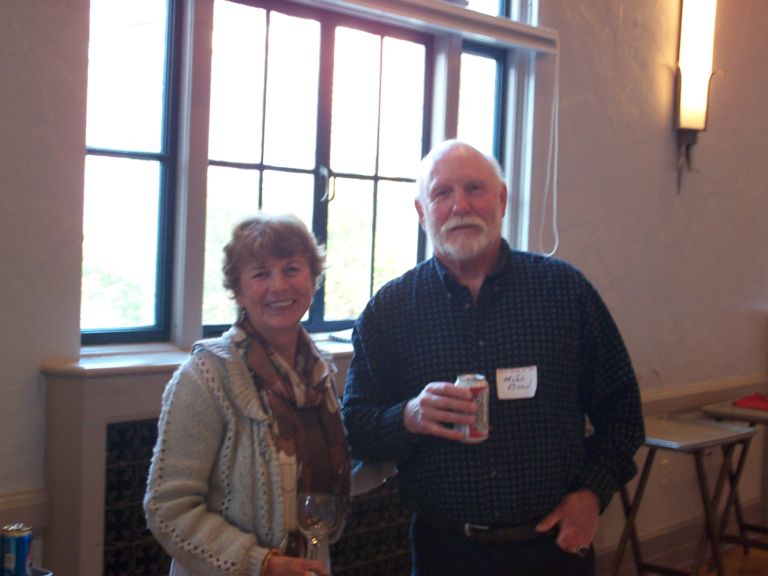 Above is Mike Bond and Marion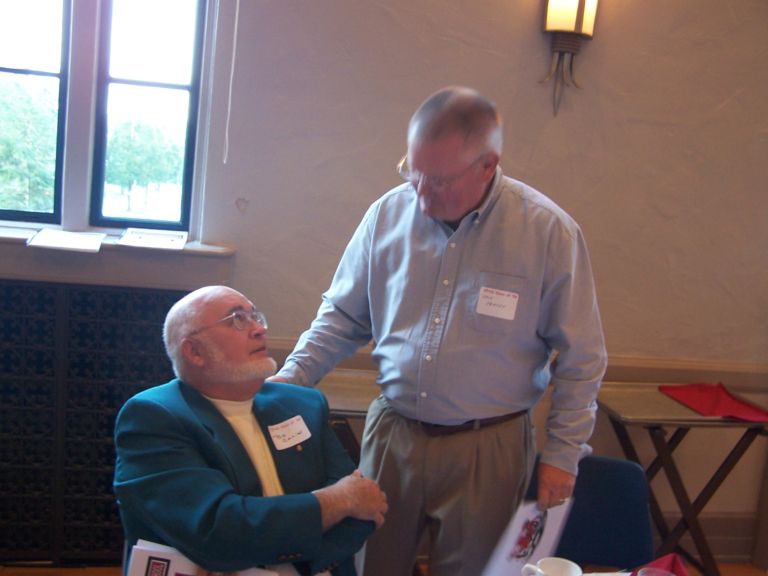 Above is Bob Cavin and Dave Hansen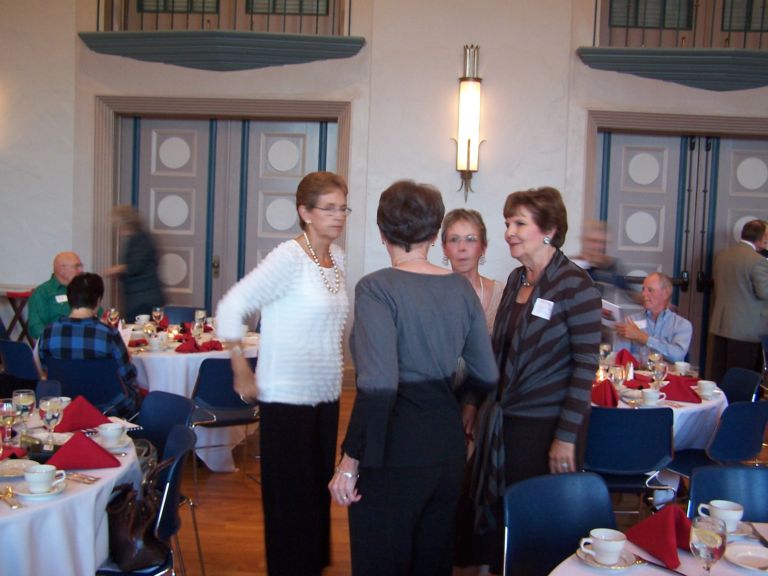 Above is Joan Hazelwood Swede, Jo Wilcox Marcussen, and Mary Witham Lange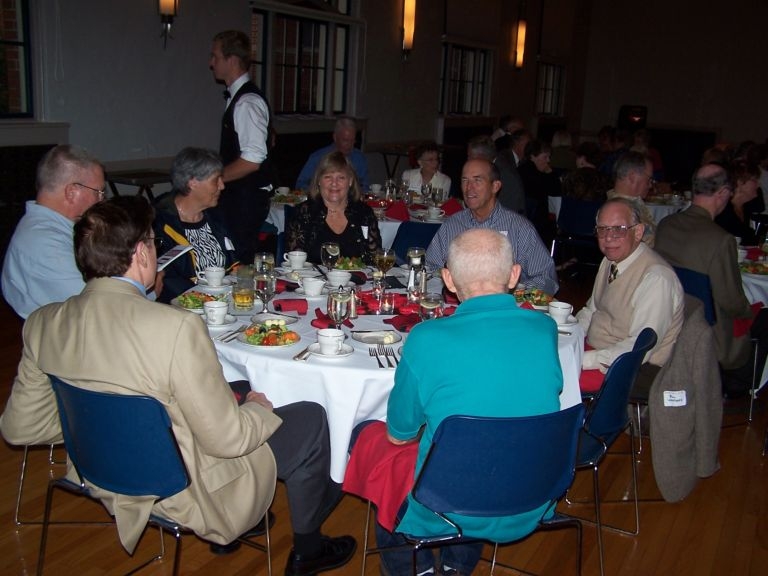 Above with back to us is Bill Wagner, to his left is Dave Hansen, Sandra Hansen, Karen Brennan, John Brennan, Bill Voorhees, and back to us is Bob Hesse.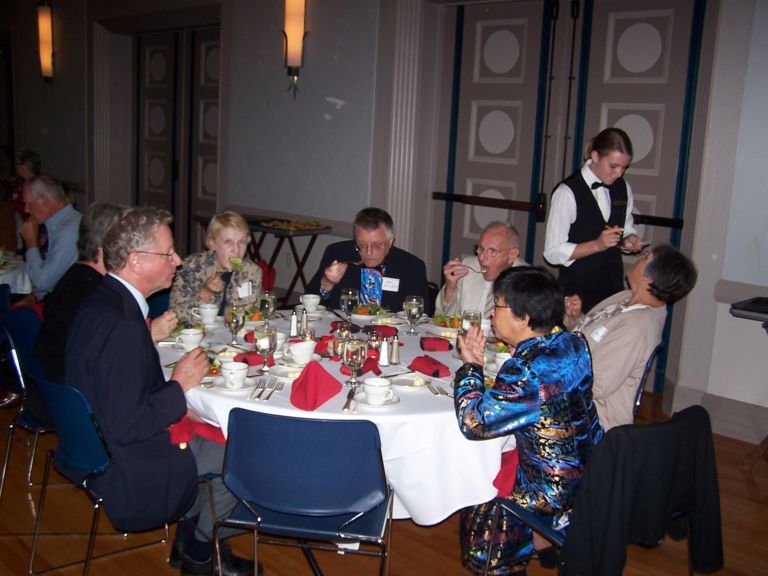 Above LtoR is Edwin Kerr, Carolyn Tietz Kerr. Elise Higby Hoy, David Ecklein, Oliver "Bud" Eason, Jean Eason, and Cosy Ecklein.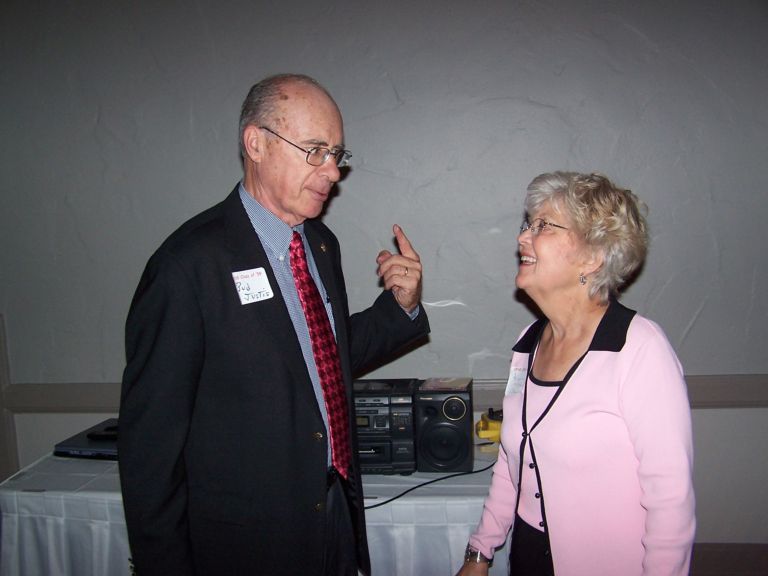 Above is Our Wonderful MC and Classmate Bud Justis and Karen Mitchell Wagner.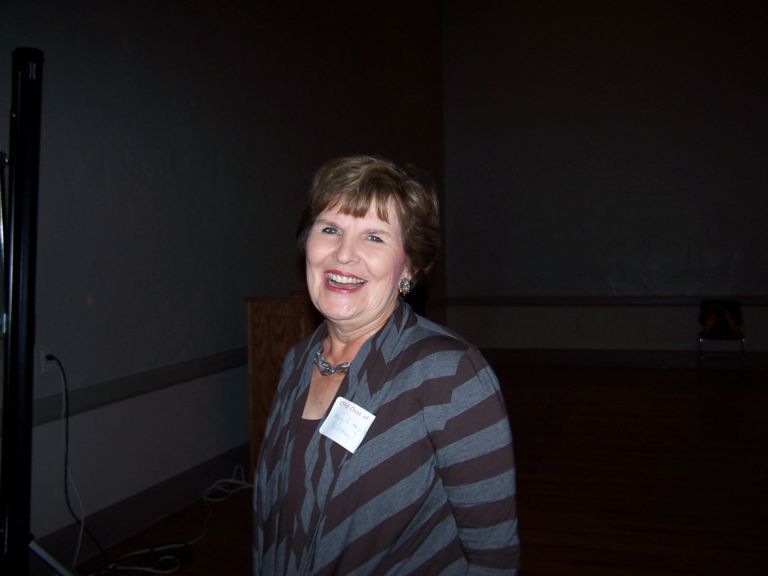 Above is Mary Witham Lange