50th class reunion for the class of 1959. took place on September 25th & 26 th of 2009.
A great time was had at the class of 1959 50th Reunion in Cedar Falls, Iowa. Donna McVey Gray took and received photo's from other class members and these pictures can be seen on the five pages.
Beautiful pictures of some very special people.
Below is the beginning of the class of 1959 50th Reunion on 25 Sept 09. The class met at CFHS and climbed aboard two school buses that took us to the UNI dome to the CF Homecoming game which we won, of course , 34-12 against Dubuque.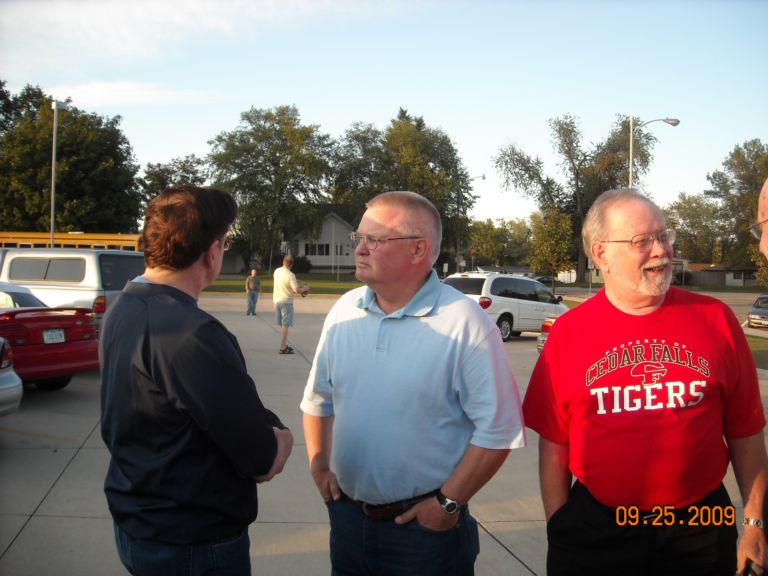 Above with back to us is Bill Wagner, David Hansen, and Duane Beebe
*********
Below Chatting away ..LtoR: Sandy Tiegler Cavin talking to Bill Voorhees (in white hat), Bud Justis
and wife Rita Copeland Justis, Donna McVey Gray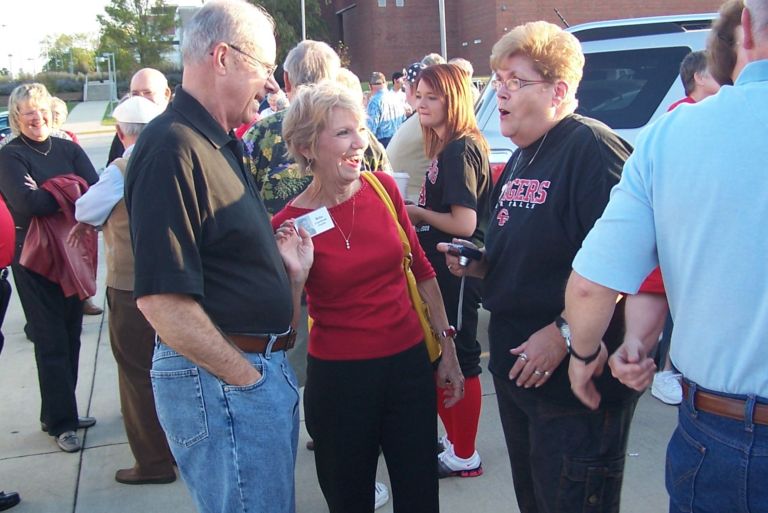 Below LtoR Mike Bond, Bill Jones, Pat Thoreson Wirth and Hubby Lee behind Ron Juhl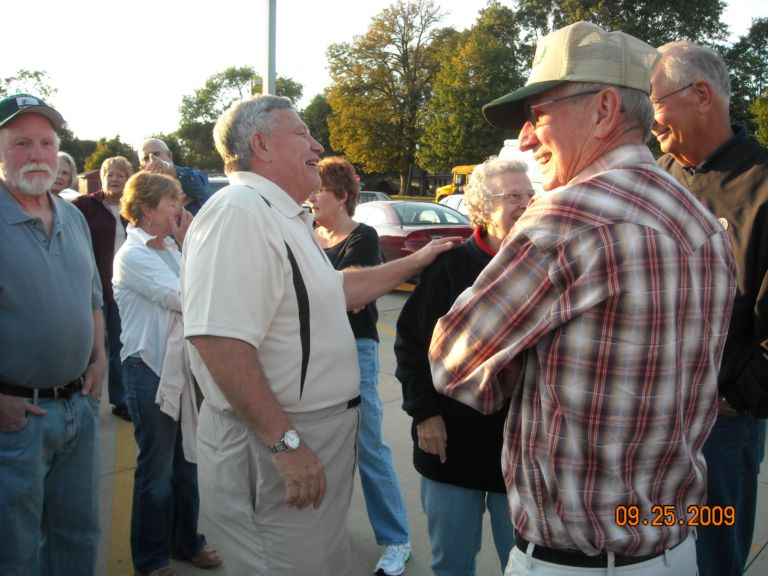 Below LtoR: Waiting to load up and chatting Bob Jensen looking left, Karen Brennan, John Brennan, and Lee Mickey.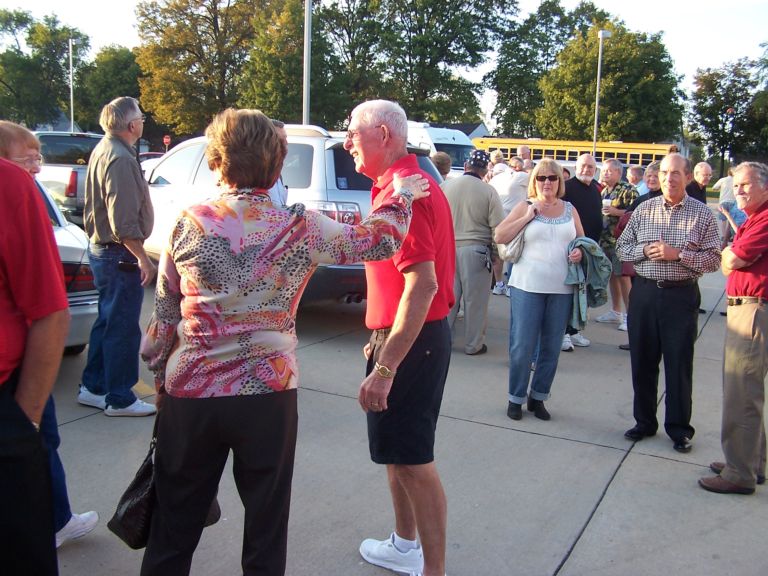 The Three pictures below were taken at the UNI Dome
Too many people to name...You guess.