Pictures from Saturday afternoon when we toured CFHS...all new and modern.. not our old school anymore.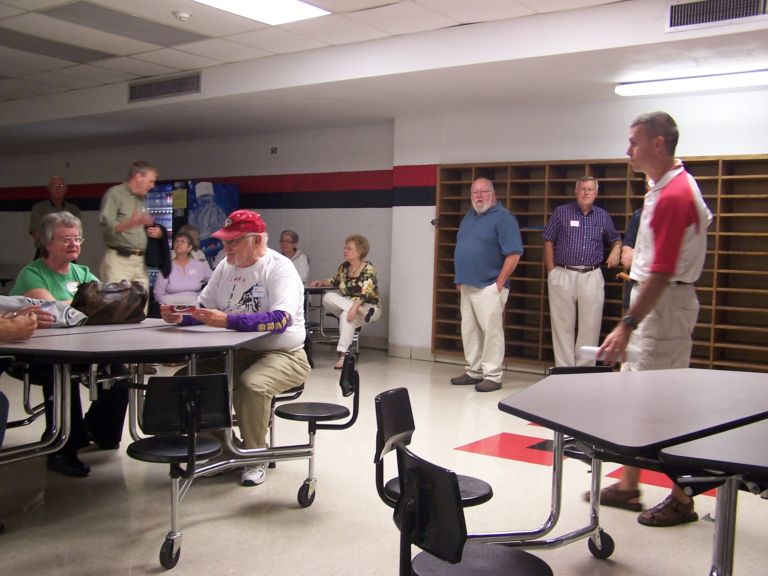 Above at the table Carolyn Tietz Kerr, Bob Dettbarn, Ralph Reinhart standing behind the table, Ramona McCalley Williams, Dave Williams, Paul Miller and our tour guide.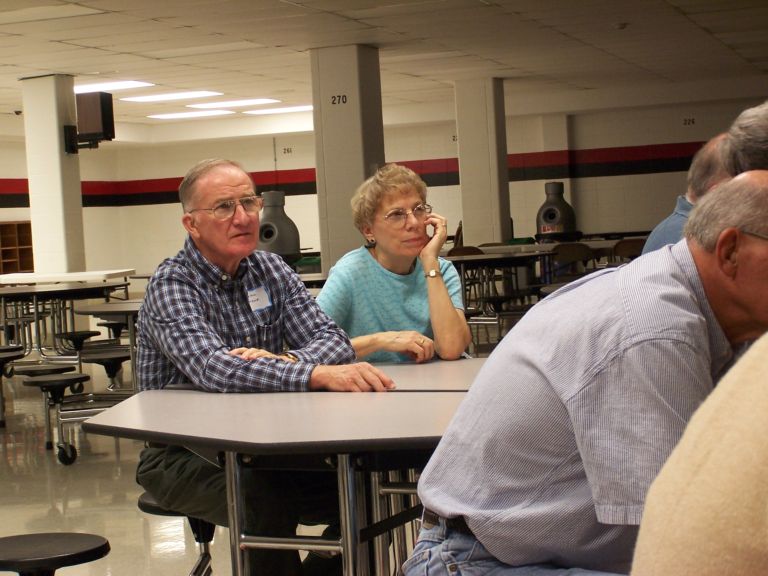 Above is Sheldon and Mary Roth Hornback listening intently.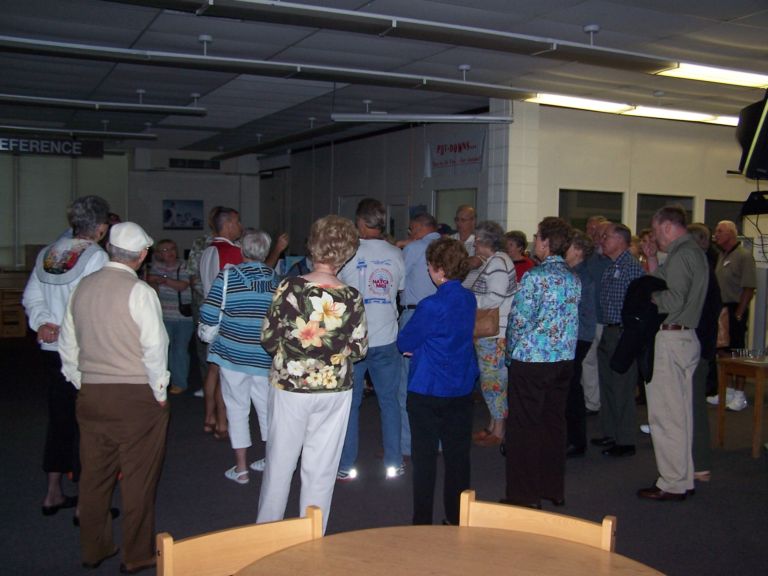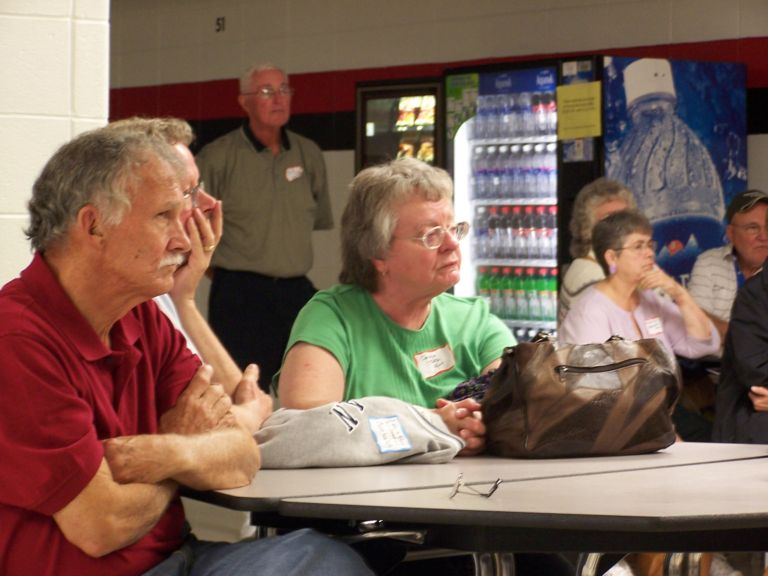 Above is Lee Mickey, Edwin Kerr, Bob Jensen (standing), Carolyn Tietz Kerr, and Karen Cox Warnke.
Above LtoR is Bill Voorhees(hat) , Ralph Reinhart, Sheldon Hornback, Joan Hazelwood Swede, Mary Roth Hornback, Mae Godfrey Crocker, and Carol Nielsen Bibby.)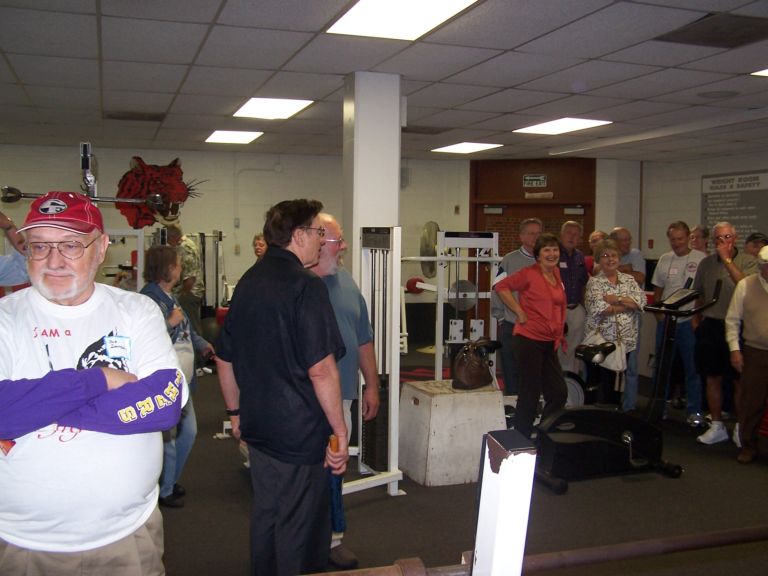 Above is Bob Dettbarn, Bill Wagner, Mary Witham Lange, Paul Miller, ??, Jim Juhl, and Bob Jensen.