The HugsNKisses and Snax the Clown Show
A total of five video's make up the complete HugsNKisses and Snax Clown Show. HugsNKisses has been clowning for over 30 years while Snax has only done two shows and is a Clown wanta be.

This video was made for Snax's sister to show her grandchildren and Snax decided to make it available for others to see.
Below is HugsNKisses the Clown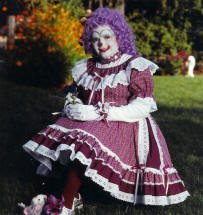 Below is Snax the Clown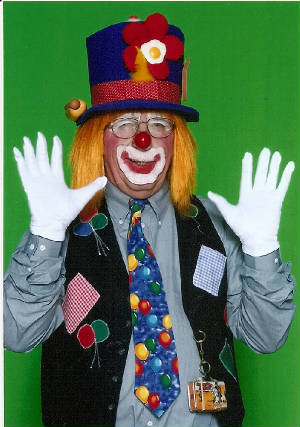 PDF's and Kindles

The PDF's below are all available now. I did the PDF's with both "Payhip" and "Payloadz". Payhip takes the orders if you pay using PayPal and so does Payloadz takes the orders if you pay using PayPal. They both take the orders and within a few minutes they send you the PDF's to download after you make the payment. If you have any problem contact me. I was using Bookpaw but they would not get back to me when I sent them Emails for help.
ErvHarmon@aol.com
If anyone asks me to recommend Bookpaw as a place to sell PDF's and ebooks I wouldn't recommend them. They did not help me when I asked them for their help and I do not trust them.
ErvHarmon@aol.com
The Kindles can be ordered from Amazon. More information below.
I am continually adding PDF's and Kindles so please keep my URL and come back from time to time to see if have something new.
My PDF Links
Below is a Link to My Kindles on Amazon

If my Kindle page doesn't show up on the Amazon link Type in Ervin Harmon and my kindles will appear.
Below is some links to my favorite authors writings, I was with Gale when she wrote her book "The Baby's Cross. I loved the book and highly recommend it. I also liked her Booksigning I linked below.
To contact : C. Gale Perkins