CFHS Class of 1951 Obituary

Joan L. Babcock (1933-2011)
Passed away on 26 July 2011
CEDAR FALLS - Joan Lee Babcock, 77, of Cedar Falls, died at home Tuesday, July 26. She was born Dec. 10, 1933, in Cedar Falls, daughter of Clyde K. and Esther Mathes Cook. She married Robert L. Babcock on Oct. 3, 1953, in Cedar Falls.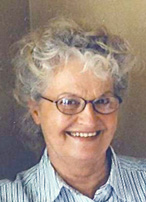 ********
*************
2005
---
2005 BLOOMINGTON -- Raymond E. George, 71, of 1907 Garling Drive, Bloomington, died at 7:25 p.m. Thursday (May 5, 2005) at BroMenn Regional Medical Center, Normal. His funeral will be at 2 p.m. Tuesday at East Lawn Funeral Home. Burial will be in East Lawn Memorial Gardens. Visitation will be from 1 to 2 p.m. Tuesday also at the funeral home. Memorials may be made to American Diabetes Association or McLean County Art Center.
Raymond was born Sept. 13, 1933, in Cedar Falls and attended Cedar Falls High School.
He retired in 1997 as Professor of Art Emeritus at Illinois State University, Normal, Illinois after 27 year of teaching there. Ray also taught in Iowa,Nebraska, Indiana, New York and Illinois schools and colleges for 39years from 1958-1997.
Art work by Raymond George and his antique Ford roadster.
2005
---
2004
---
2003
---
2001
---
2000
---
2000
---
1996
---
1995
---
1995
---
1992
---