Star Speedway Strictly 2006 Champion Russell Douphinette showing his trophy to C. Gale Perkins who is shorter than the 5 foot two inch tall trophy.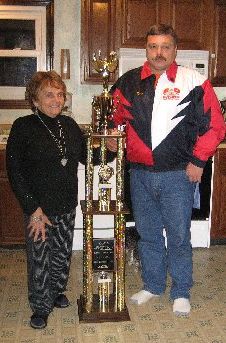 Below Russell is surrounded by his fans and supporters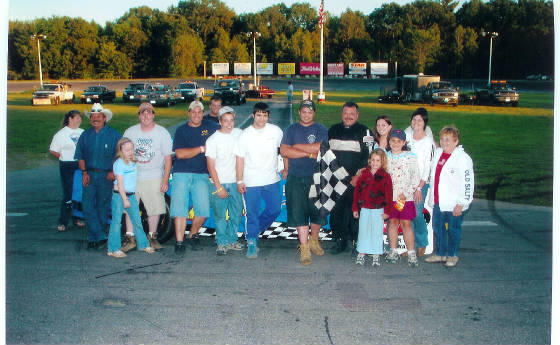 I have put some racing clips on here for people to enjoy.
Russell Douphinette won the Strictly championship
on 14 Oct. 2006. It was not an easy road
as Russell had a lot of great competition.
Note : Russell and Ronnie Douphinette own and operate Center Street Auto in Groveland, Ma. If you like the way their cars run on the track imagine what they could do to your car to make it run better.
Think about it and contact them
at Center Street Auto in Groveland.